Faribault Youth On Boards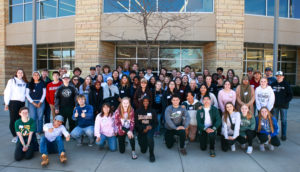 Youth on Boards places high school students on city, community, and non-profit Boards and Commissions in an effort to increase youth voice at decision-making tables.
YOUTH ON BOARDS APPLICATION: 
Apply to serve on a board
here.
STUDENT POST-MEETING REFLECTION SURVEY: 
Current Youth on Boards members, fill out your post-meeting reflection survey
here.
PARTICIPATING ORGANIZATIONS: 
City of Faribault
Paradise Center for the Arts
Rice County Historical Society
Healthy Community Initiative
Rice County Area United Way
Faribault Public Schools
CONTACT INFORMATION
Youth Engagement Coordinator
Martha Lundin
952-250-4124
martha@healthycommunityinitiative.org
Mailing Address
1651 Jefferson Pkwy
Northfield, MN 55057
ORGANIZATION
Healthy Community Initiative
AGE RANGE SERVED
High School, grades 9-12